Did you know that there are over 7,000 rare diseases in the world and 95% of them don't have treatments? That's why ten-year-old activist Max Schill is fighting to make sure all patients get the care they need. When he's not in school or advocating for bills in Congress, Max has another way to help the community: through art.
This past month, Design Science was fortunate enough to receive a beautiful piece of artwork for our office from Max. In exchange, we donated to the RASopathies Network, a community that strives to raise awareness and funds to find cures for rare syndromes and diseases.
When asked about his inspiration for the colorful piece, Max explained "I needed to do something for the company that had to do with patients…It's a green person with blue eyes and a mouth and with a bike helmet." Max said the helmet is "for protection" for the patients in need of care.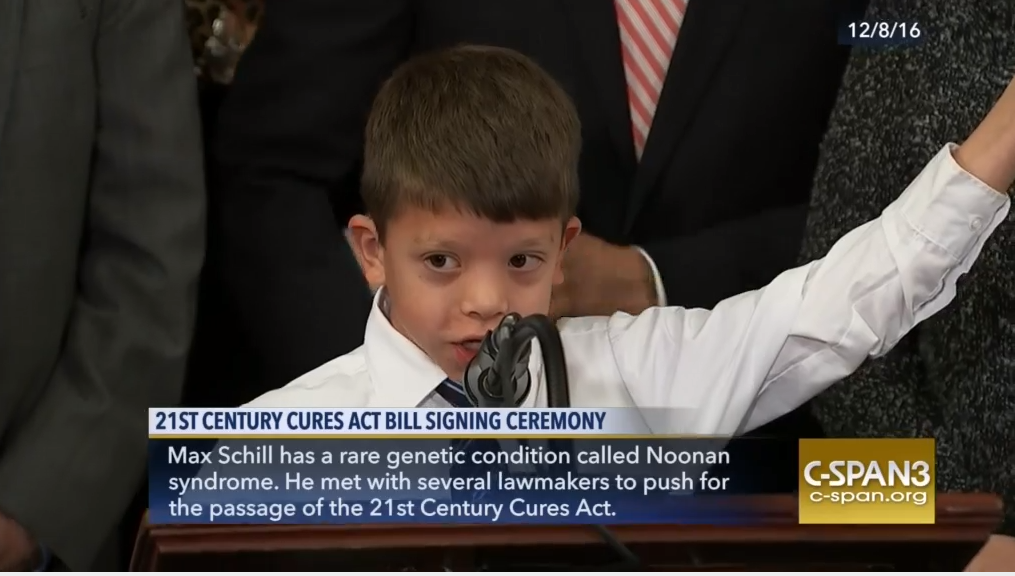 Photo from C-Span.
Max has frequently made appearances in Congress, fighting for the rights of people living with rare diseases. Back in 2016, Max helped convince lawmakers to pass the 21st Century Cures Act. However, Max didn't stop there. He is now advocating for "Cures 2.0," which is a revision to the original Cures act.
While in our office, Max was able to see how we conduct usability tests and even try out a new device himself! He was excited to see what we do here at Design Science. After all, Max and DS have the same mission: to raise awareness for patients and make sure their voices are heard.